December 2, 2022
San Giorgio del Porto is the new Genoa Women official training back sponsor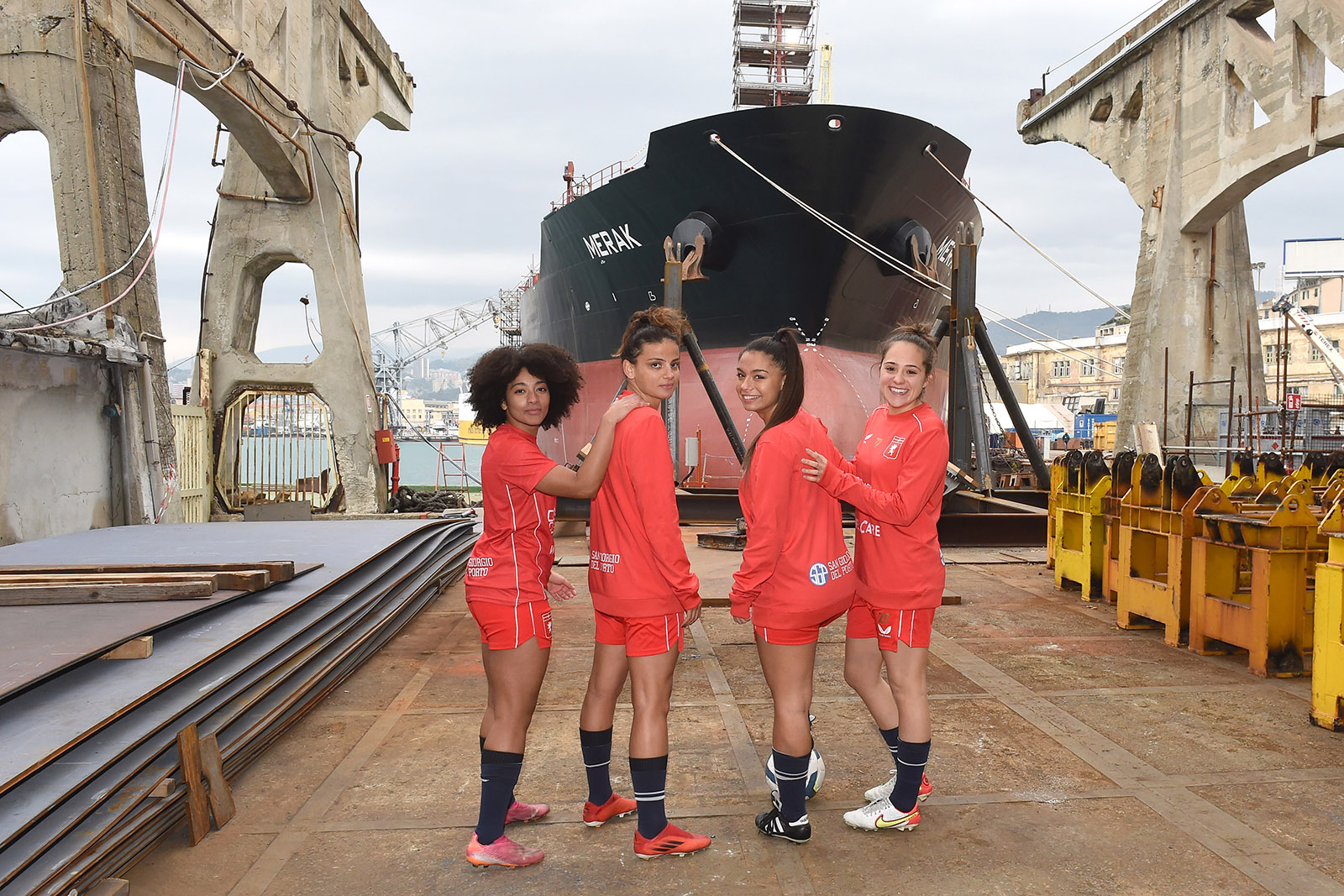 Post tags:
Genoa CFC is pleased to announce its partnership with San Giorgio del Porto, which takes over as the training back sponsor of Genoa Women for the 2022/23 season. A historic shipyard operating since 1928, San Giorgio Del Porto is a worldwide reference point highly specialized in repair and conversion of all types of ships.
The words of the Club's General Manager, Flavio Ricciardella: "We are thrilled to interact with such an important company in the shipyard industry, rooted in the territory and internationally known in its segment. We have our sights set on the women's first team and on the growth of the entire Under movement. This partnership provides an additional boost to the enhancement of the women's sector."
"We are proud to support the growth of the women's soccer movement, which we believe should be given the attention it deserves," adds Ferdinando Garré, CEO of San Giorgio del Porto. "We believe that sport teaches young people not only competitive values but also civic values, such as commitment, sacrifice and fair play, and this partnership with a historic club like Genoa CFC is the proof of our thinking."