November 14, 2023
Two major projects completed for Saipem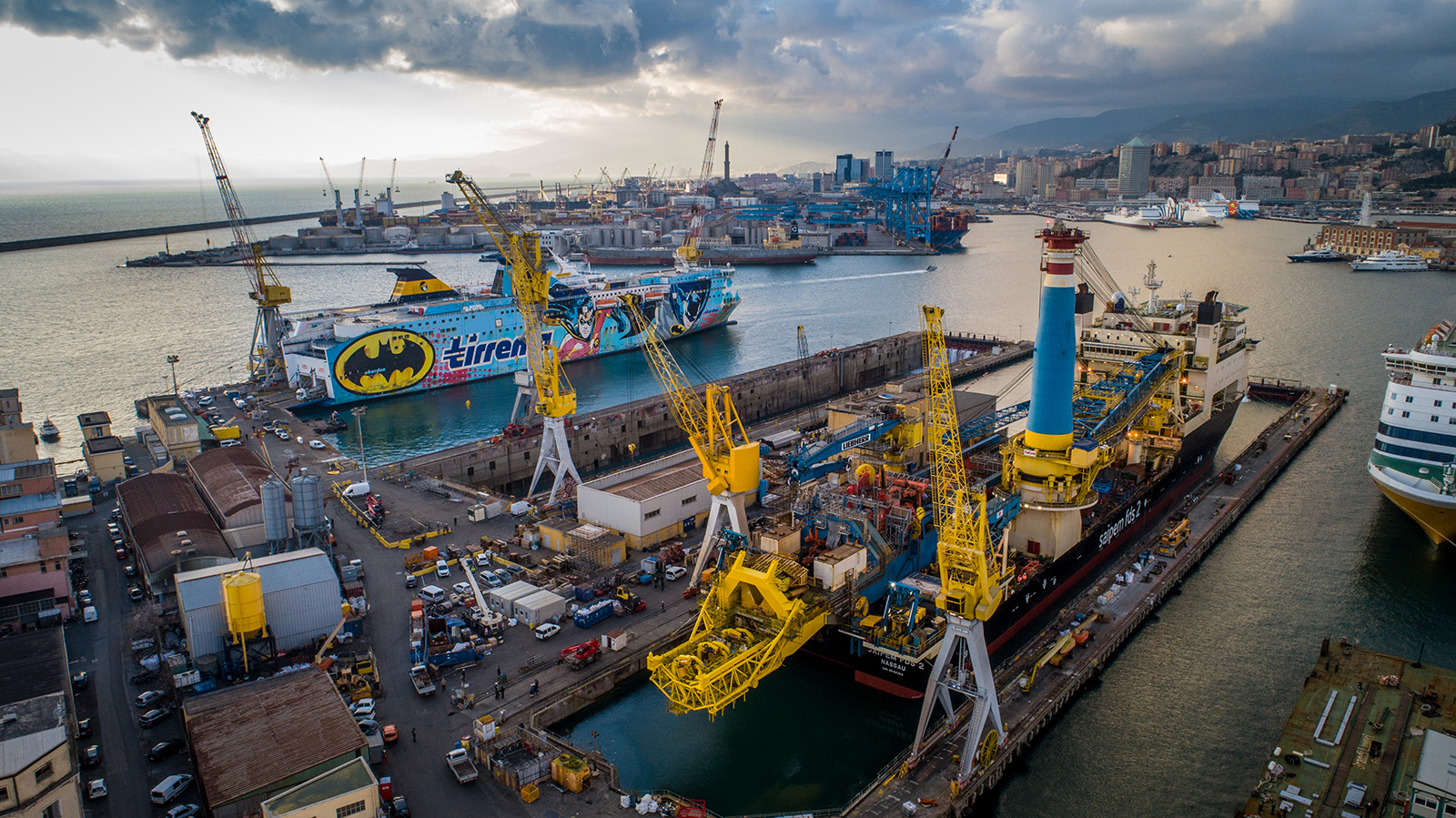 Post tags:
FDS2 , Castorone , Saipem , San Giorgio del Porto
In the first half of 2023, San Giorgio del Porto and Chantier Naval de Marseille successfully completed two major dry-docks for Saipem, welcoming the Saipem FDS2 in Genoa and the Castorone in Marseille, once again confirming the excellent synergies and complementarity of the two Genova Industrie Navali Group repair yard
Genoa - Saipem FDS2 project in numbers:
Arrival: 13/11/2022
Departure: 17/02/2023
Project duration. 93 days
Days in dry - dock: 42
Major works:
Cyclic maintenance work.
Stinger, Radial Arms and PPMS overhauling.
J Lay Tower &TLS cylinder.
Baleine project system installation.
Main Crane boom.
Underwater removal of thruster 6-7.