June 6, 2019
First steel cut for Seabourn Venture, due for delivery in june 2021 by T.Mariotti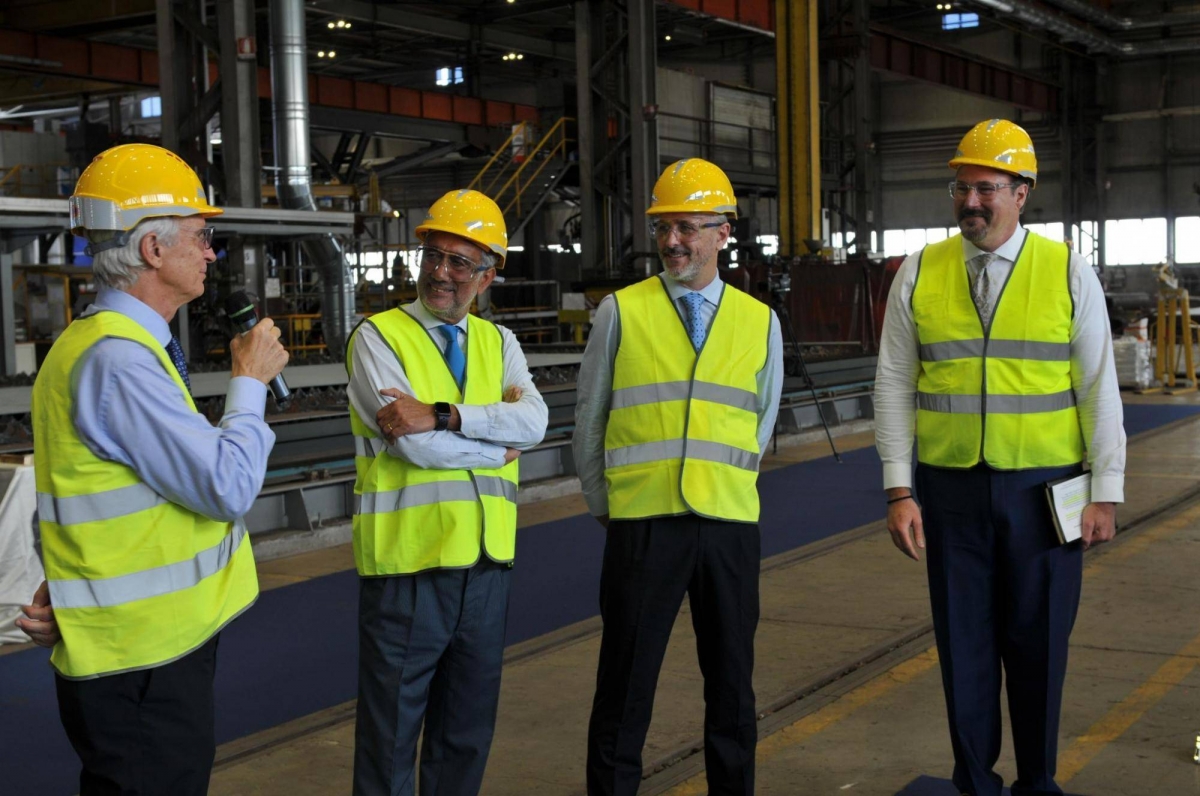 Post tags:
Seabourn Venture , Seabourn , Mariotti
The ceremony that marks the first milestone in the construction of the new expedition ship, Seabourn Venture, for Seabourn, the world's finest ultra-luxury cruise line, by T. Mariotti, leader in the construction of luxury cruise ships, took place today with the commemorative cutting of the first steel. Seabourn President Richard Meadows and T. Mariotti Managing Director Marco Ghiglione presided over the ceremony in San Giorgo di Nogaro, Italy.
«The steel cutting ceremony marks an important milestone in the process of shipbuilding, one that ship builder and cruise companies hardly forget", said Marco Ghiglione, T. Mariotti Managing Director. "We are very excited about this new endeavor that will result in Seabourn's very first expedition ship. This project marks another milestone in our longstanding relationship with Seabourn, a partnership that has always been linked to crucial developments in the cruise line's strategy. As we take a further step in our collaboration with Seabourn, we are proud to offer our experience and expertise to service, once again, an important project that will constitute the new frontier of ultra-luxury cruising».
«It's an exciting time at Seabourn, and the cutting of the first steel means we are officially underway in making our first expedition ship come together, said Richard Meadows, president of Seabourn. We're looking forward to watching raw steel transformed into a beautiful vessel. With Adam Tihany's extraordinary design vision and Mariotti's excellent and meticulous craftsmanship, Seabourn Venture will undoubtedly be a groundbreaking ship in ultra-luxury expedition travel».
Seabourn Venture is scheduled to launch in June 2021, with a second yet-to-be-named sister ship slated to launch in May 2022. The ships are being designed from conception for expedition travel blended with ultra-luxury and personalized service by leading travel experts and seasoned professionals with great depth of experience in expedition, hospitality, and luxury cruising.