December 4, 2019
Keel laying ceremony for Seabourn Venture at the Mariotti shipyard in San Giorgio di Nogaro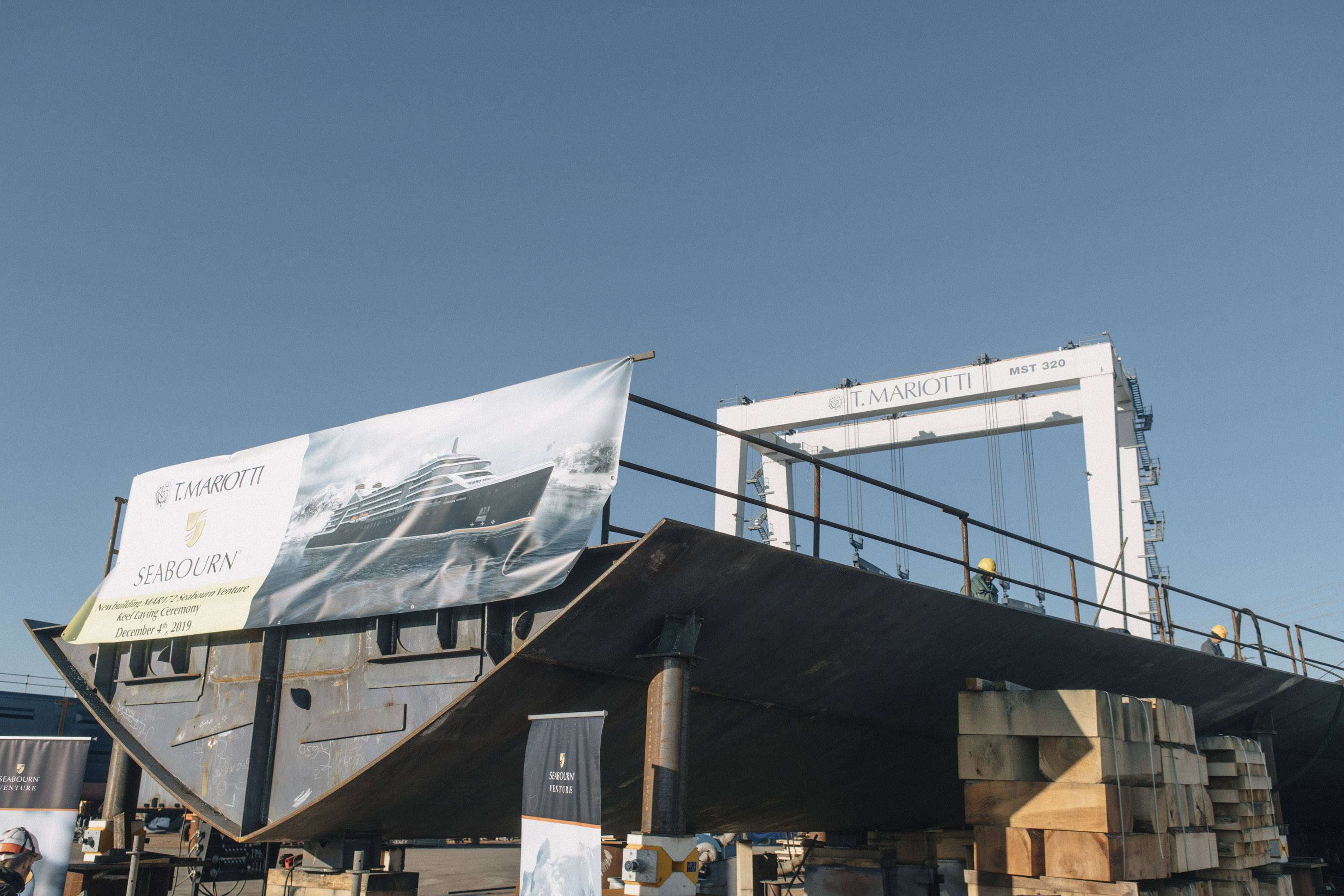 Post tags:
Seabourn Venture , Seabourn , Mariotti
San Giorgio di Nogaro - December 04, 2019
Seabourn, the world's finest ultra-luxury cruise line, celebrated the keel laying for Seabourn Venture during a ceremony held today at the T. Mariotti shipyard in San Giorgio di Nogaro, Italy. With Seabourn Venture scheduled to debut in June 2021, today's ceremony marks a significant milestone in the construction of the line's first ultra-luxury purpose-built expedition ship.
A second Seabourn expedition vessel, still to be named, is scheduled to launch in May 2022.
Both vessels are being built for diverse environments to PC6 Polar Class standards and will include an array of modern hardware and technology that will extend their global deployment and capabilities, including two custom-built submarines onboard each ship to provide passengers unforgettable views of the world beneath the ocean surface.