July 13, 2021
Carnival Dream completed the dry-dock at DD 8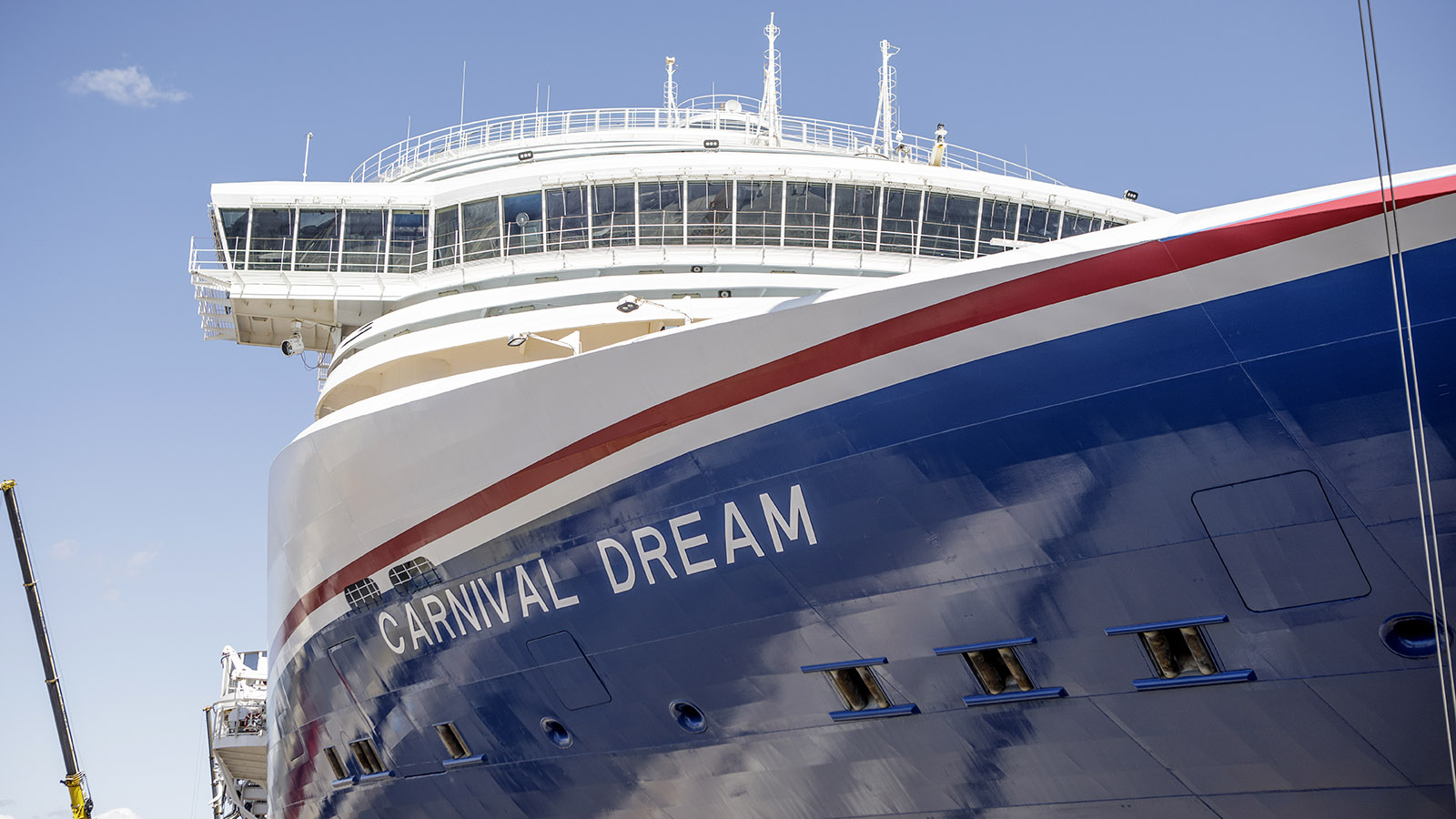 Post tags:
gin holding , carnival , cndm
Carnival Dream completed the dry-dock at DD 8 between June 24th and July 13th.
CNM performed some main activities as cleaning, blasting of the hull and painting with the new forward Carnival livery.
The shipyard has installed 7,2t of steel on the ship for repair the forward part, repairing also 3 thrusters and 2 stabilizers.