March 22, 2019
RFI, Strait of Messina: placed the order for the construction of the new ferry ship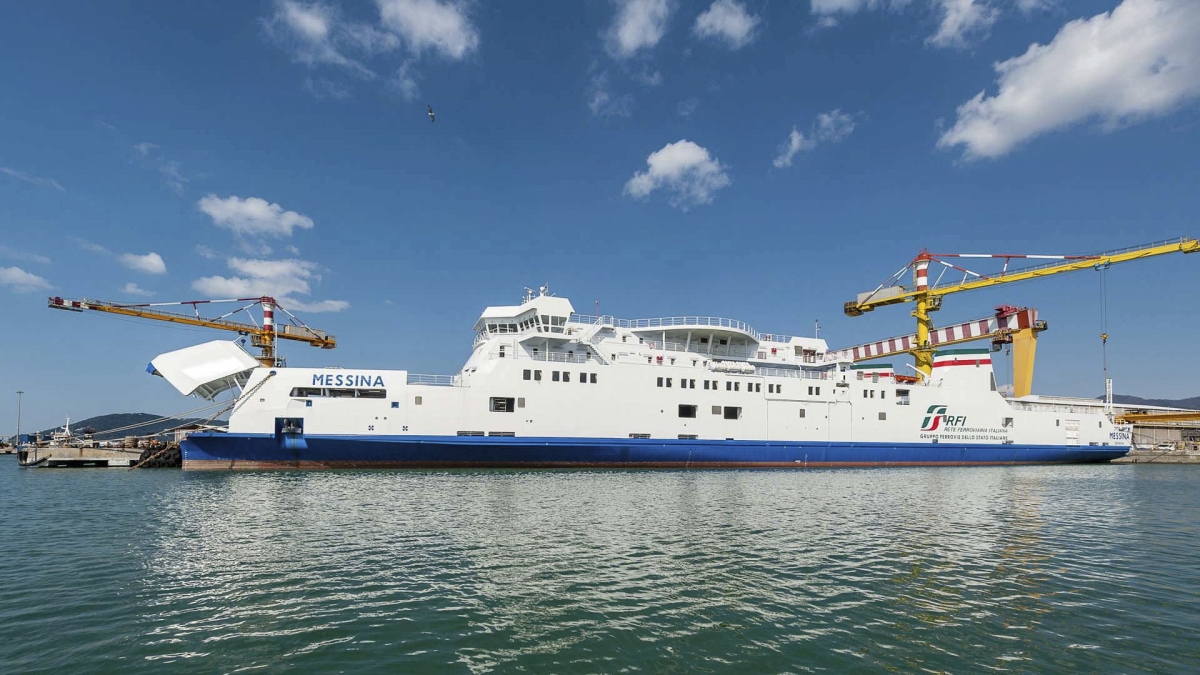 Post tags:
Ferrovie dello Stato , San Giorgio del Porto , Mariotti
The order for the construction and supply of a mono-directional Ro-Ro ship - for the carriage of railway carriages and wagons, passengers, wheeled vehicles - was placed by the Italian Railway Network (FS Italiane Group) to the joint venture composed by T. Mariotti SpA and Officine Meccaniche Navali and Fonderie San Giorgio del Porto S.p.A., which was awarded the European tender.
The ship - 147 meters long, 19 meters wide, carrying 2,500 tons, speed 18 knots - will be built in fourteen months, in the infrastructures of the winning shipyards. The total investment amounts to over 48 million euros.
The technical characteristics of the new ship are highly technological, functional and performing. The system of governance will be guaranteed by three azimuth thrusters with variable pitch. To ensure maximum maneuverability (continuous mooring/unmooring and loading/unloading operations), two transversal thrusters will be installed.
From the bow cover, through the mobile deck, all the operations of loading/unloading of carriages and railway wagons will be carried out. The possible wheeled vehicles, on the other hand, will be able to access the loading deck from the stern hatch and from the side one, as well as from the bow deck.
The new ferry will be certified by the Italian Naval Registry (RINA), as well as by "GREEN PLUS", confirming the commitment of the FS Group to the environment.
The inauguration of Trinacria in November 2018, the new Bluferries vessel (a subsidiary of Rete Ferroviaria Italiana), the entry into service in 2020 of this new RFI ship and the Trinacria twin, plus the design, already started, of another RFI's new ship, confirm the commitment and the great attention of the FS Italiane Group for the navigation in the Strait of Messina and, more generally, for the South.