September 17, 2020
First steel cut for Seabourn's second new ultra-luxury purpose-built expedition ship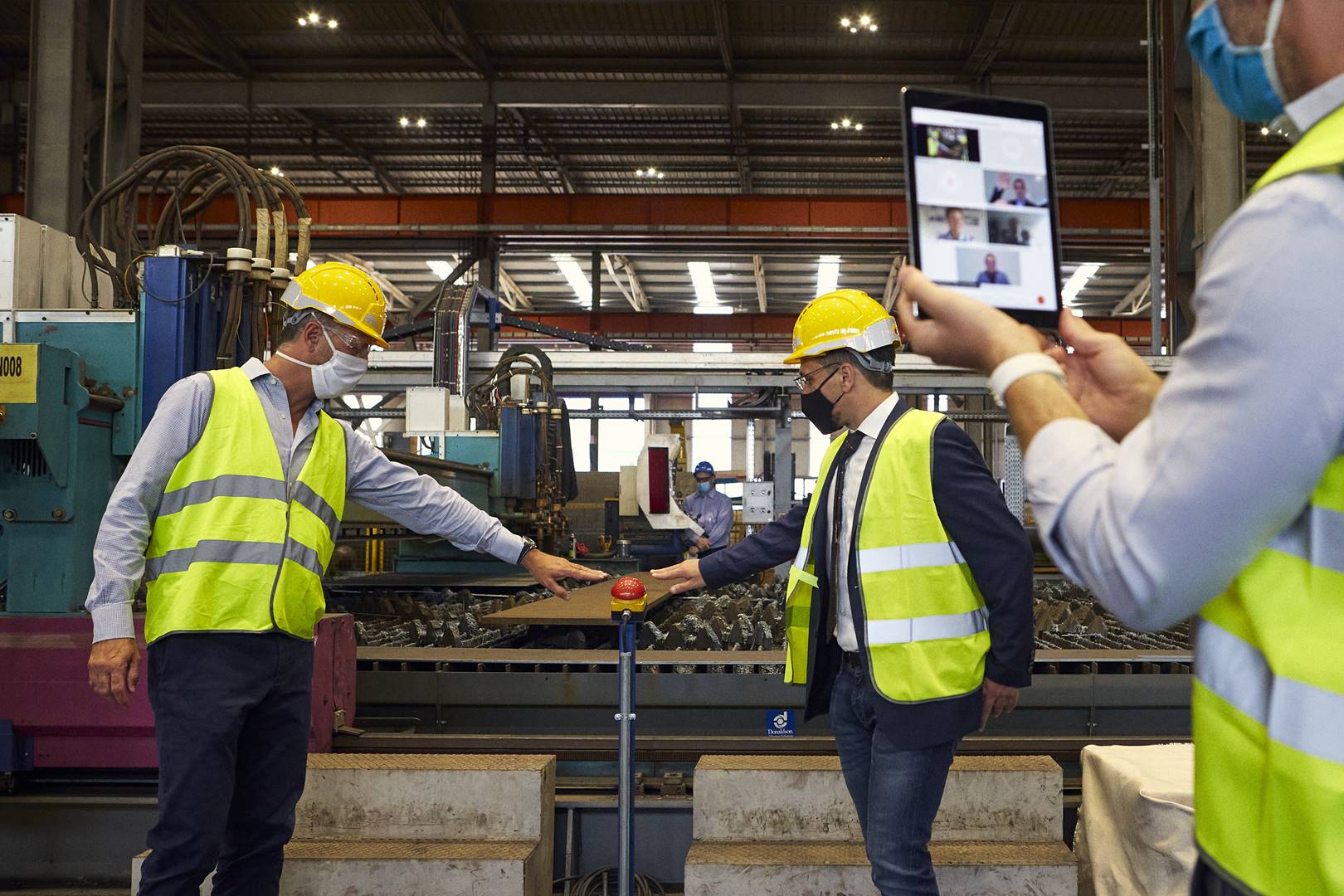 Post tags:
genova industrie navali , San Giorgio del Porto , San Giorgio di Nogaro , Ferrovie dello Stato , ferries , RFI , Mariotti
San Giorgio di Nogaro, September 17th 2020 – Seabourn, the ultra-luxury travel experience, is celebrating another milestone in its future growth with the commemorative cutting of the first steel for the brand's second ultra-luxury purpose-built expedition ship. T. Mariotti Managing Director Marco Ghiglione presided over the ceremony in San Giorgio di Nogaro, Italy with Seabourn President Josh Leibowitz joining virtually.
«With two vessels in this class now under construction, our anticipation continues to grow to push deeper in the expedition travel category and set a new standard of luxury and adventure - said Josh Leibowitz, president of Seabourn - Adam Tihany has designed an incredible onboard environment and I'm confident the team at Mariotti will bring it to life in a way that will leave a lasting impression for anyone who sees these ships».
The second ship, which has yet to be named, is scheduled to launch in 2022, with sister ship Seabourn Venture slated to launch in 2021. The ships are being designed from conception for expedition travel blended with ultra-luxury and personalized service by leading travel experts and seasoned professionals with great depth of experience in expedition, hospitality, and luxury cruising.
«The first steel cut for the second Seabourn Expedition vessel, while Seabourn Venture is already under construction, enhances even more the enthusiasm for the successful and long-lasting cooperation with Seabourn – said Marco Ghiglione - A live streaming ceremony, attended from different locations of the world and a virtual toast to celebrate the first milestone of construction for the Venture's sister vessel.
Now more than ever, we are committed to make it extraordinary and possible, with the highest standard of beauty, comfort and safety. The two Seabourn expedition sisterships, from now on both under construction, benefit of an intangible ingredient: Seabourn, Carnival Corporate Shipbuilding, Tihany Design and T. Mariotti people, working together as one Team».
Both ships will be designed and built for diverse environments to PC6 Polar Class standards and will include an array of modern hardware and technology that will extend the ships global deployment and capabilities. They will be a brand-new innovative design, created specifically for the ultra-luxury expedition traveler, and will include many features that have made Seabourn ships so successful. A new and exciting offering will be two custom-built submarines carried onboard, providing an unforgettable view of the world beneath the ocean's surface. Both ships will carry 24 Zodiacs onboard, giving them the flexibility to take all guests on a Zodiac tour at once, should conditions present a small window of opportunity. Each ship will feature 132 luxurious oceanfront veranda suites, providing the best in accommodation no matter where the ships travel.
Renowned hospitality designer Adam D. Tihany has developed the design vision for public areas and all categories of luxurious guest suites, as well as a bespoke furniture collection. Renderings of a selection of these spaces can be found on the Seabourn expedition website, along with more details on the Seabourn expedition experience.
Seabourn continues to represent the pinnacle of ultra-luxury travel with intimate ships offering key elements that set the line apart: spacious, thoughtfully appointed suites, many with verandas and all 100% ocean front; superb dining in a choice of venues; complimentary premium spirits and fine wines available on board at all times; award-winning service and a relaxed, sociable atmosphere that makes guests feel right at home on board. The ships travel the globe to many of the world's most desirable destinations, including marquee cities, more than 170 UNESCO World Heritage Sites, and lesser-known ports and hideaways.