July 4, 2019
Coin Ceremony for the new Ferry Ship of RFI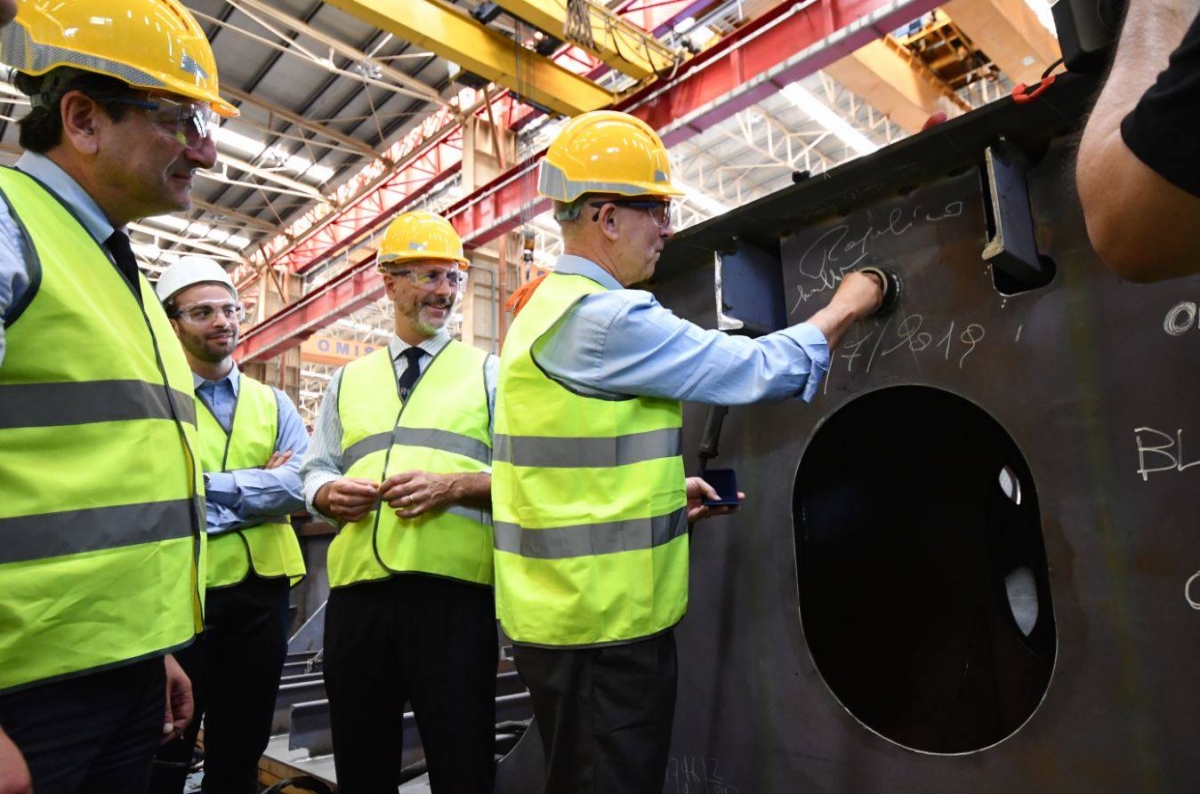 Post tags:
Mariotti , RFI , San Giorgio del Porto , San Giorgio di Nogaro , genova industrie navali
The traditional coin ceremony and keel laying for the new ferry ship of the Italian Railway Network (FS Italiane Group) destined to serve connections in the Strait of Messina has been held today in the Cimar shipyards of San Giorgio di Nogaro, part of the Genova Industrie Navali (GIN) holding. The ferry ship was commissioned to the joint venture composed by T. Mariotti and San Giorgio del Porto, both founding members of GIN Holding.
The coin ceremony is a very evocative moment as it symbolises a good luck charm for the ship, the crew and the passengers, an old maritime tradition to place the commemorative coin on the keel of the ship as soon as it is laid.
To celebrate this moment, coins with symbolic value have been selected; the one by T. Mariotti and San Giorgio del Porto which dates back to the years of the biennial Doges as a testimony of the maritime vocation of the city of Genoa and its bond with the two shipyards, which have recently celebrated their 90th anniversary. RFI has chosen an ancient coin from Messina which contributed to the welding of political and economic bonds within the realm of Anassila of Reggio thus symbolizing a connective function as the new ferry itself represents.
The honor to perform this ceremony on behalf of T. Mariotti and San Giorgio del Porto was given to Marco Ghiglione, T. Mariotti Managing Director with the presence of his project team; for the Italian Railway Network it was Valerio Giovine, Production Director and Carmelo Rogolino, Navigation Director.